There is so much to celebrate so we thought the best way to do so was to hit the road and visit clients new and old all across the nation.
After all we have just earned the recognition of Booking.com Premier Connectivity Partner. We are the only hotel connectivity partner in North American to achieve that honor. So that is a great reason to celebrate.
Then there is the 20th Anniversary of OpenHotel!! That is right! in 1999 my son Jeff and I started working together. We did actually form the company until two years later but I am claiming this a 20 years of working with my family. That is an amazing reason to celebrate!
So on Mach 8th I am hitting the road. Right now the map looks like this but it is evolving and expanding every day.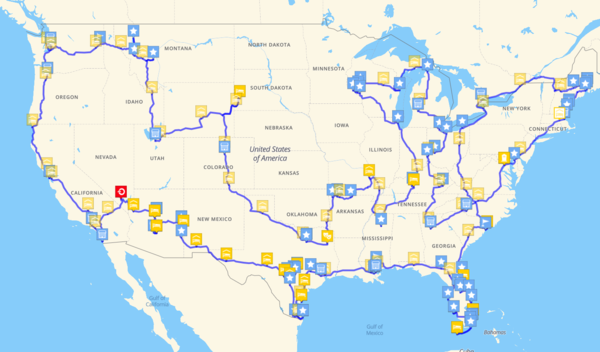 Lots of miles and lots of folks to see.
Follow us on Facebook for updates. I know you will find it interesting and fun.
See you soon!
~Michelle