Are Night Audit Reports Used?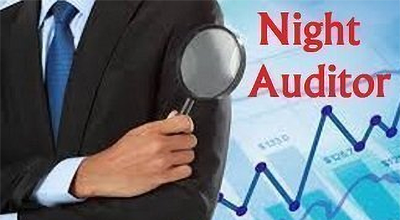 Yes, I am still on reports but this time specifically Night Audit reports. So many of the PMS Systems that we have compared the OpenHotel PMS to just seem so antiquated. The instructions for the Night Auditor are all things like - You MUST do this and then this and then check the bucket. Really? Check the bucket? Why isn't the system doing the 'this and this'. The Night Auditor should pretty much make sure the money balances, the credit card batch is good and print some reports.

Yes I remember 20 years ago still having Buckets in a rather large hotel that I worked in, but if you still have them now, let me know why. Are you still printing all you arrivals in the morning and filing them so they are 'ready' when the guest arrives? I know some hotels that are but it seems like a serious waste of manpower let alone paper.

In my humble opinion, a Night Audit report should be a review of the day for the manager to see the next day. What was the occupancy. Tell me about the money. Were there any incidence reports? What are the numbers month to date? How many reservations were made, cancelled or no showed? Do the reports need to show GoPar or RevPar? Probably not on the Night Audit, but maybe. They definitely need to be easily available for review. Maybe the Night Auditor prints some additional reports for the GM but the GM can always pull them whenever and where ever he wishes.

So, Night Auditors, your job just got easier. Your GM is happier. Let the system do some of these mundane tasks.